The Business Transition Sherpa
We are passionate about working with business owners to create value and transition with success. We understand the complexities of the process and have an appreciation for the emotional nature of these decisions.
We guide founders, entrepreneurs, business owners, and next generation leaders to maximize enterprise value, create succession plans, and identify M&A strategies.
Having designations as a Mergers & Acquisitions Advisor and Certified Value Builder™ makes us uniquely positioned to help you achieve the clarity you need to develop a roadmap forward.
Together we will develop a Strategic Exit Value Plan to achieve your vision for a successful transition.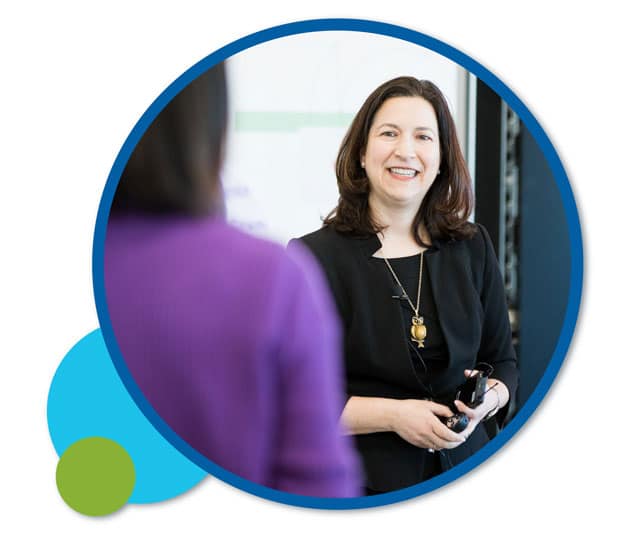 I believe in sustainable growth and creating lasting enterprise value.
When measurable, tangible growth and value become the hallmark of your business, you're rewarded with more freedom and time to do what you love outside of your business.
This is the secret to work/life balance—a fulfilling personal life that begins with planning for it.
As The Business Transition Sherpa, my mission is to support you on your exit planning journey. 
I launched SmallDotBig to help closely-held companies grow and create sustainable value.
SmallDotBig is a business transition advisory firm for companies in the lower middle market, helping business owners maximize enterprise value, create succession plans, and identify M&A strategies.
As an Exit Planner and Certified Value Builder™ Advisor, I enjoy developing structured plans that empower the dreams of business owners.
Clarity – I help people move forward in challenging times.
Amplify – I admire creativity, kindness, and cleverness. I look, listen, and identify value to create messages worth spreading.
Grounded – I'm a grounding force by being measured and knowing the why.
Resilient – There's no such thing as a problem but, rather, an opportunity to be solved with a growth mindset.
The Business Transition Sherpa
Strategic Growth and Exit Advisor
Qualifications and Expertise
Strategic Growth and Business Transition Experience
Former CEO of a middle market company with a successful exit
More than 25 years of C-Suite and operational experience
Broad range of company size from fast growing startups to Fortune 500
Former managing partner of a private equity firm ​
Advisory board member of second generation construction company

Award-winning podcaster with 100+ interviews
Industry Focus
Services, Software, Technology, Retail, eCommerce, Logistics
Board Governance
Advisory Board Member, Massaro Construction Group
Former Advisory Board Member, Safety io, subsidiary of MSA Safety Inc.
Board Member, The Pittsburgh Promise
Member, PowerLink Advisory Boards
Former President, CMU Tepper School of Business Alumni Board
Credentials + Awards
MBA Carnegie Mellon University
BS Cornell University
Certified Mergers and Acquisitions Advisor (CM&AA)
Certified Value Builder™ Advisor
Exit Planning Institute Certificate
Vistage Speaker, Top New Speaker Award
Communicator Award for Podcast Excellence
Former YPO Pittsburgh Member
"Pittsburgh Business Times" Women of Influence Award
National Diversity Council Most Powerful and Influential Leader Award
Passion for Entrepreneurship
I gain enormous satisfaction by helping my clients see things differently.
Here's what they say about working with me and our collaboration:
I gain enormous satisfaction by helping my clients see things differently.
Here's what they say about working with me and our collaboration:
"Grounded, structured approach"
"Laurie's approach to leading and facilitating business strategy sessions for teams is remarkably stressless, yet optimally productive. Her relational style, humor, perception, and grounded, structured approach combine with a block-buster professional background for high-yield and low-stress."
"Exactly what we needed"
"SmallDotBig has been exactly what we needed—when we needed it—to take our company to the next level. Laurie's talent for working hand-in-hand with our team, her ability to dig deep into our business model, and her willingness to follow up and hold us accountable throughout the implementation process have been stellar. Our whole team has fully bought in, and strategic planning has shifted from something we dreaded to something that actually makes us excited about our future as a business."
"Dynamism and insights were crucial"
"Laurie led Strategic Planning in a 1.5 day session. We developed the vision statement for the company for the next three years and set the high-level goals to accomplish it. Laurie did an amazing job as a facilitator. Her experience, dynamism, and insights were crucial for the exercise. After the session, the team was very proud and most importantly felt confident and prepared for the new year. Challenges will always be there. Preparedness makes the difference."
"Gifted strategist"
"In addition to being a gifted strategist, what sets Laurie apart is that she isn't afraid to roll up her sleeves and slog through your messiest business problems with you. She helped me strategically reorganize and reposition both of my businesses. In six short months, she took me from a cold start to poised for success on multiple fronts."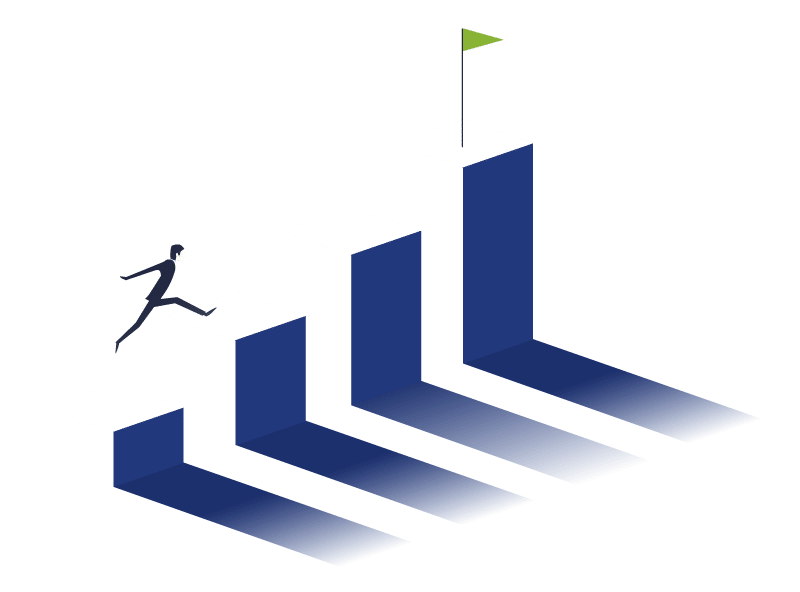 Find Clarity on
Next Steps.
Schedule a call to learn about The Strategic Exit Value Planning Program.