Discover proven systems to reach new levels of sales, profit and time freedom
THE BUSINESS TRANSITION HANDBOOK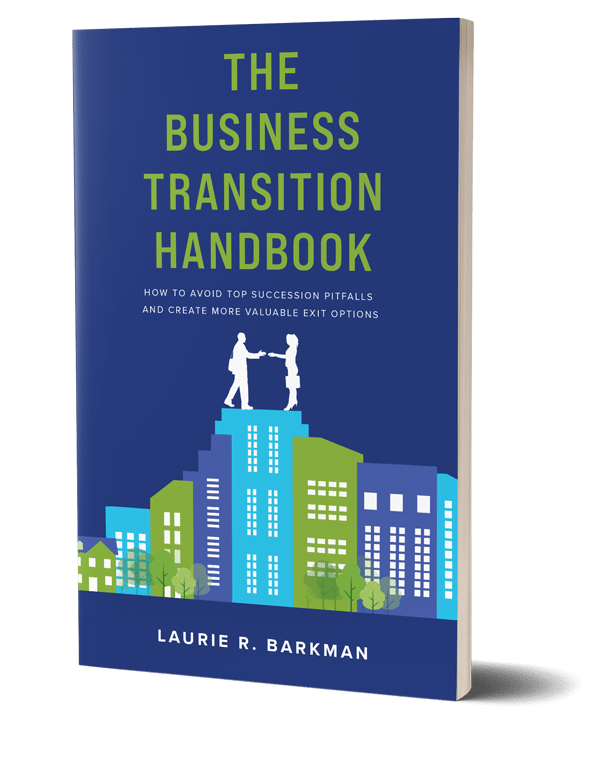 Consider this: 100 percent of owners will leave their business one day. But few are prepared. Are you?
When you're ready to sell, the company may not be sell-ready–leaving you out of time and unrewarded. Most entrepreneurs are too busy to begin thinking about the end. But you may be leaving money—and your happiness—on the table. It's crucial to start planning for your transition, whether it comes next year or in a decade.
The Business Transition Handbook demystifies the often overwhelming exit process, guiding business owners who are considering leaving their ventures or simply beginning to think about their next steps.
Former CEO of a $100 million revenue company that sold to a Fortune 50, author Laurie Barkman, The Business Transition Sherpa™, provides actionable guidance for business owners to plan successful transitions of their companies and let go on their terms.