If you enjoy listening to the conversations, and want to support the Succession Stories Podcast, why not head over to Apple Podcasts and leave us a rating or even a review?
Here's a quick how-to:
Step one:
Open Succession Stories Podcast in Apple Podcasts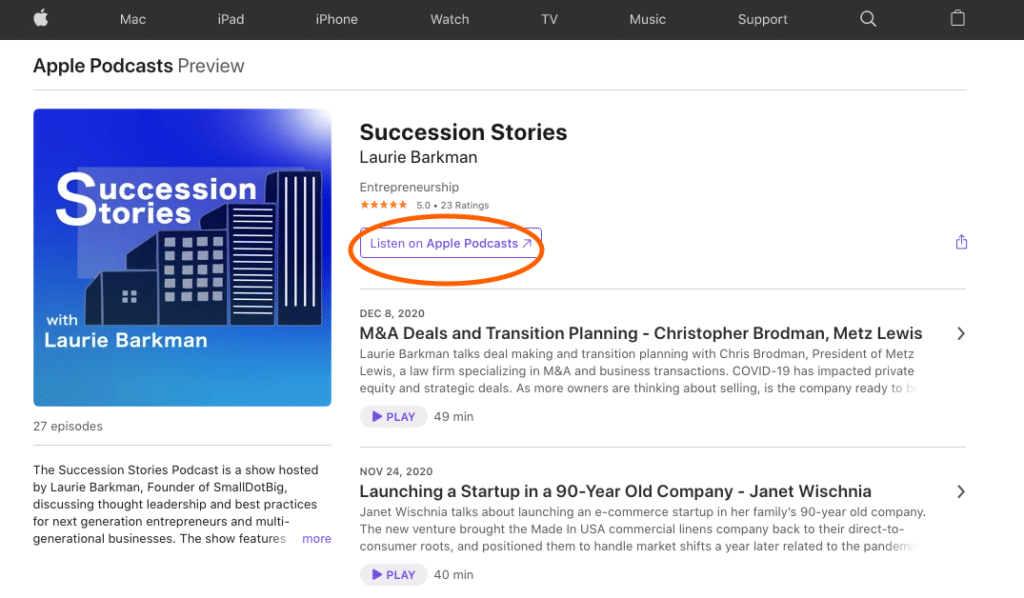 Step two:
Click on Listen on Apple Podcasts to open the podcast in iTunes
Step three:
Once iTunes is open, click the "Ratings and Reviews" tab.
Click the stars to rate the show and select Write a Review.
You'll get a separate window to write your review that looks like this: