Succession Stories Podcast Episodes
Succession Stories Podcast
Insights from transition to transaction
— from creating value to letting go.
Exit Value
Buying a Business
Innovative Growth
Sell or Transition
Strategic Planning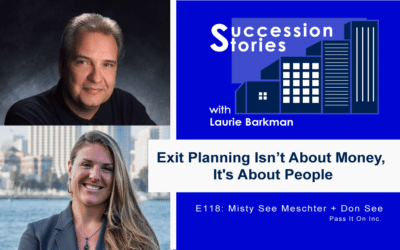 Most successful business owners spend their time running their business. Their expertise is not planning how to exit, or planning what might happen to the company, their family, employees or customers if something unexpectedly happens to them. That is the expertise of Pass It On, Inc. Laurie Barkman...
Get Succession Stories in Your Inbox Free
Case studies, examples, templates, and tools for business transition, plus notification of new episodes.